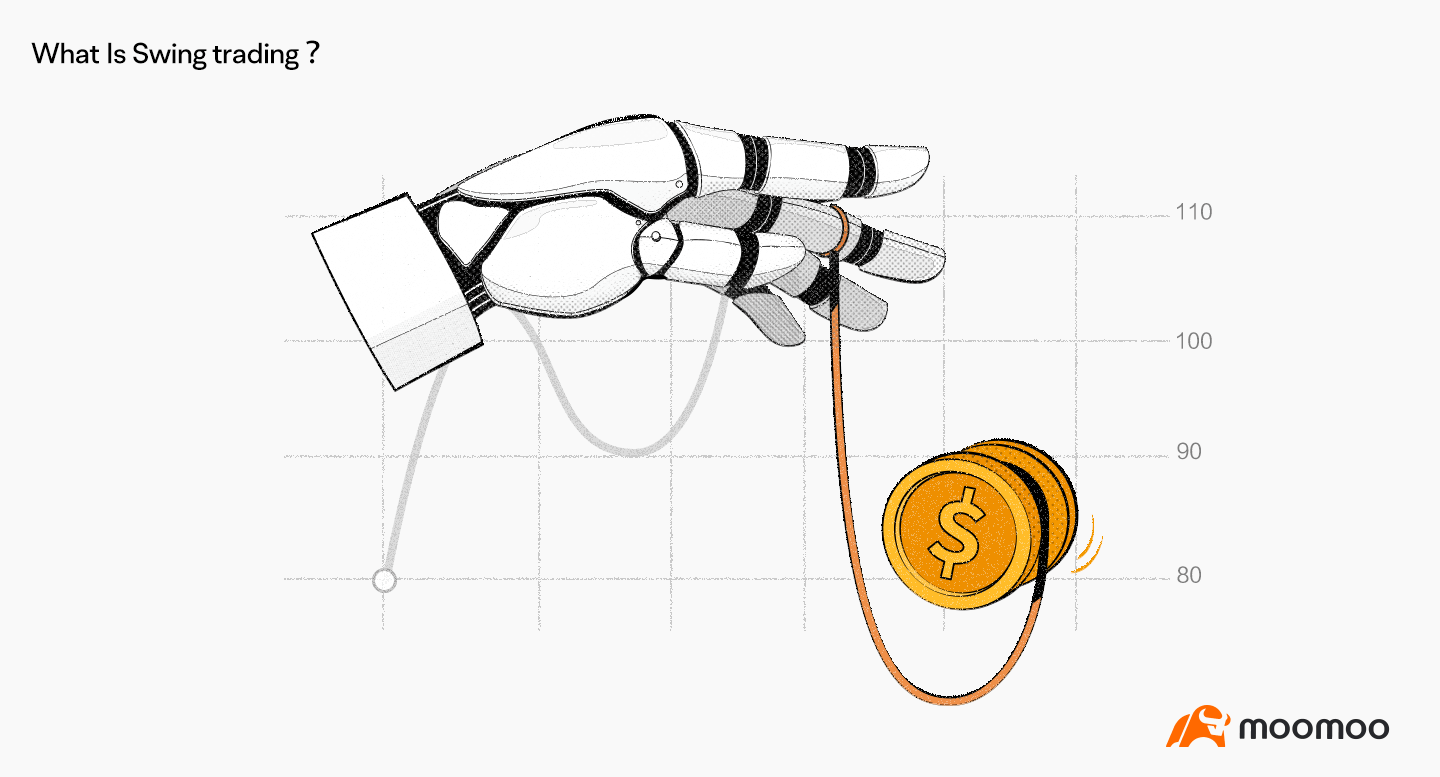 Key points
Band trading is a trading strategy designed to capture short-or medium-term returns on stocks or other financial instruments.

Band trading is to take advantage of up and down fluctuations in the price of securities. Traders hope to capture small fluctuations in the larger overall trend to make a profit.

Band trading puts traders at risk of overnight and weekend trading, as securities prices can change dramatically and open at a completely different price on the next trading day.
Learn about band trading
Band trading is a short-term or medium-term trading strategy, which takes advantage of price fluctuations to make a profit.
After judging price movements, band traders hold assets for a period of time (one day to several weeks) in order to profit from price changes. While some traders look for stocks that are more volatile, others may prefer stocks that are relatively stable. In either case, band trading is to predict in advance the next possible change in asset prices and then make a profit when the change is realized.
Successful band traders will only focus on short-and medium-term price changes, will not be obsessed with the rise and fall of a stock for a long time, and then look for the next opportunity.
Advantages and disadvantages of band trading
advantage
Band trading provides greater short-and medium-term profit potential because it takes advantage of short-term market volatility.

Band traders can rely entirely on technical analysis, which requires less analysis than intra-day or long-term trading, simplifying the trading process.

Band trading is very effective in rising, falling and sideways markets, as long as the price volatility is large enough to produce useful bands, effective band trading can be carried out.
Inferior position
Some sudden reversals in the market may lead to a lot of losses.

Band traders tend to make short-term market movements and may miss out on long-term market trends.

Band trading has higher requirements for financial assets, markets and traders themselves. It requires sufficient liquidity of financial assets, sufficient volatility of the market, and solid technical analysis knowledge of investors.
Band trading VS intra-day trading
As two short-term trading strategies, the most direct difference between them is the holding time.
Intraday trading is limited to one day, while band traders can hold it for a few days to weeks. Therefore, band trading faces overnight risk, but daytime trading can avoid this risk.
They have different transaction costs. Intra-day trading requires more frequent transactions, which may lead to higher transaction costs.